• Home alarm systems   • Business alarm systems   • Wireless alarms   • Wired alarms   • Smart home security systems
When an intruder breaks into your home or business it's a terribly distressing time that can have lasting effects. Which is why it's important to have a professionally installed burglar alarm system securing your property. Which is why it's the best deterrence against intruders. Statistically burglars will always look for an easier target rather than a property fully secured and with many different types of systems, I would be able to tailor your alarm to suit your budget and more importantly your needs. Giving you peace of mind that your property and loved ones are protected 24/7.
With the versatility of today's systems, I would be able to put in place a secure, reliable and easy to use intruder alarm system. That will give you complete control anytime, anywhere since you can now control your system on a tablet or mobile device through an app. Also if you prefer you can use a key fob. A two – way remote control which is small enough to fix onto your keys giving you the capability to set/unset/part set your system locally with additional programmable capabilities allowing you to configure the system.
With multiple types of sensors, you would be able to have peace
of mind that an intruder will be detected straight away. For example:
PIR – passive infrared sensor detects heat signature.
Dual-Tech – a combination of infrared and microwave which means the sensor will use heat and movement together to determine if there is an intruder in the area and will greatly reduce false alarms.
PIR cameras – when an intruder is detected the camera will record and save the recording allowing you to see everything happening in real time.
Pet sensitive PIR – Are able to detect and differentiate between a small animal and human. Allowing you to let your pets roam free instead of being locked up in a room.
Shock detectors – are able to sense vibration and can be installed on window frames or doors so if an intruder tried to break in the alarm would go off before they even step in the door.
Glass break detectors – gives that extra layer of detection and lowers the chance for fail alarms greatly.
Outdoor sensors – will detect an intruder approaching or lingering around your property and with sound capability on the sensors you will be able to record or speak live to the intruder.
Depending on your property and needs you will have a choice of wireless or wired alarms.
Each have the same basic functions and benefits except for a few things. The most obvious is wiring. With wireless you don't need to open your walls or flooring or have visible wiring which might add to your cost making it a very clean, hassle free and straightforward installation. In the modern-day wireless technology has become more robust and efficient making it a very desirable choice.
With wired you have that extra level of reliability since its workability is dependent on hardwiring, not wireless. A large property would most likely need wiring and also businesses might need to be hardwired for insurance purposes. Also, less maintenance is required since no batteries are needed to be changed, so once the job is done – it's done.
Smart home security system
Smart home security system is a great way to stay connected and be in control at all times. Having sensors with built in cameras that will detect, record and take a picture of any movement in your property and send it to you through a dedicated 24-hour secure online cloud server. Risco are the leading innovators of smart security solutions, with wireless, wired, or hybrid systems available. With the smart home app, you are able to manage your lighting, heating and alarm all from one device and from any location as long as you have 3G/4G or WIFI connection.
LightSYS 2 Hybrid Alarm System
Agility 4 wireless smart security
Pyronics is quickly growing to be the best alarm system in Scotland. With their Procontrol+ App you will have full control at all times and when an intruder breaks in you will able to – detect – notify – verify.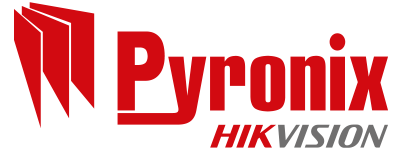 If you have specific requirements that you would like us to quote you on then please get in contact.